Weekly tech newsletters
Keeping to up date with the tech industry is hard work, every week new libraries, tools and frameworks are being released. How do you keep up date with everything?
One way is to subscribe to weekly newsletter that way you get the latest news directly to your inbox with that in mind here's a few to get you started:
How do you keep up to date? know of any great resources or newsletters? leave the url in a comment and I'll update this list.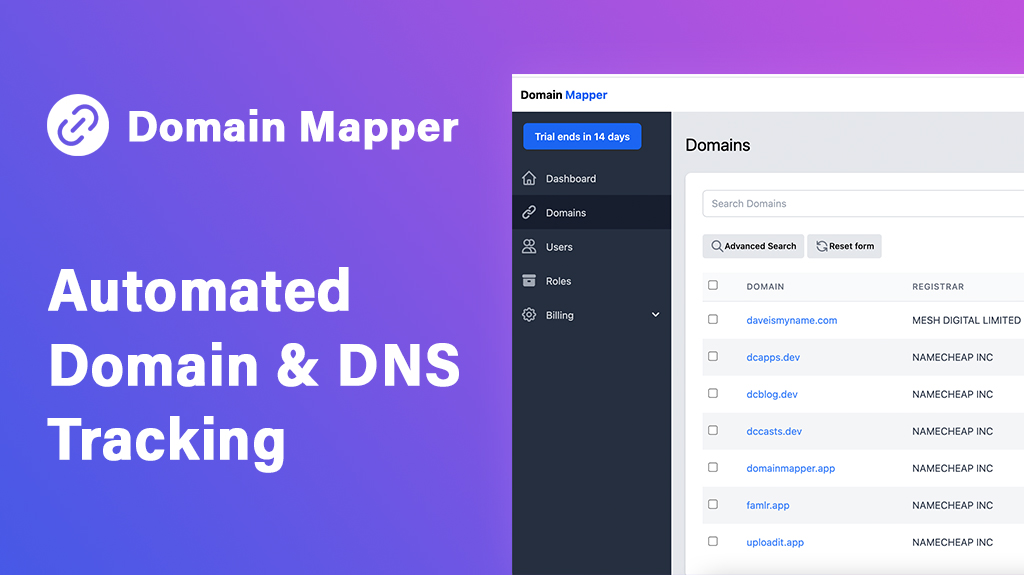 Domains are often purchased from multiple providers, keeping track of where a domain is and its DNS settings can be tricky.
Domain Mapper
solves this by listing all your domains in one place. View your DNS settings and receive reminders to renew your domains.
Try it today
.