A common web trend is to allow a static header stick to the top of the page when scrolling the pa...
Iframes are useful to loading external pages into an existing page and avoiding any style conflic...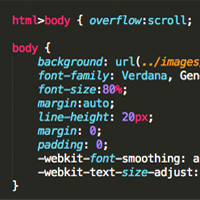 Page shifting when moving from page to page? chances are its a scrollbar issue this quick tip wil...

Forms come in all shapes and sizes but they all look the same and as such they all look really du...