Laravel retrieving records in a random order
Retrieving records in a random order is simple with MySQL using the RAND() function but it's not very random ironically especially when dealing with a few records. a better way is to make use of inRandomOrder attribute that Laravel provides for models.
In this example return 3 records in a random order.

$rand = Post::inRandomOrder()->take(3)->get();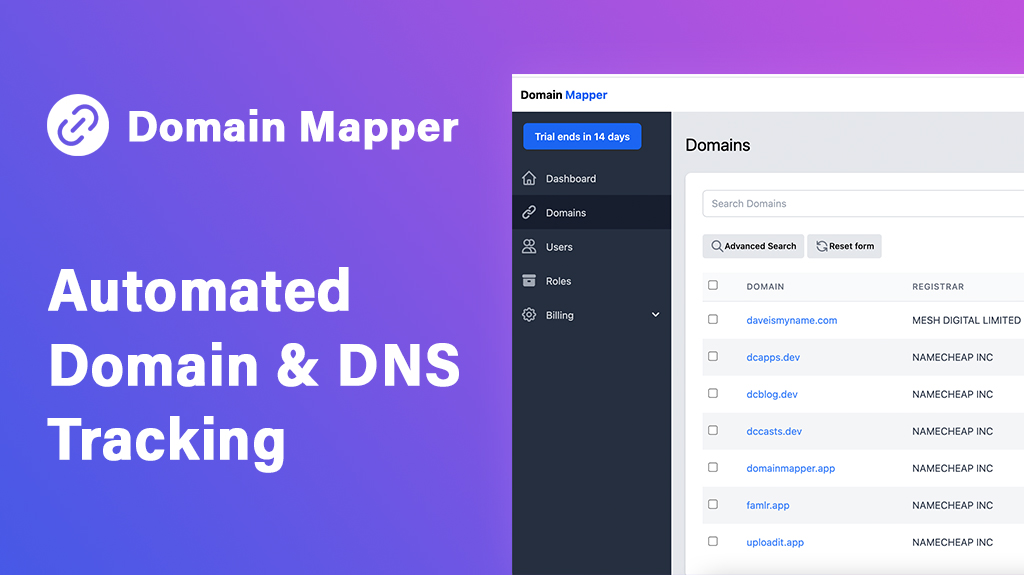 Domains are often purchased from multiple providers, keeping track of where a domain is and its DNS settings can be tricky.
Domain Mapper
solves this by listing all your domains in one place. View your DNS settings and receive reminders to renew your domains.
Try it today
.