Working with bank holidays with a Carbon wrapper
Working with dates in php is easy but working with bank holidays is a little more involved thankfully there is an awesome Carbon class that makes it super easy!
Getting setup requires composer:

composer require citco/carbon
Then to use it import it:

use Citco\Carbon;
Then you can initialise it and use it like this:

// Creates a new instance of the class
$c = new Carbon(); // Today's date
Get an array of bank holidays:

// Returns array of holidays for the given year
$c->getBankHolidays(2017);
To check if a date falls on a bank holiday it's as simple as:

$boolean = $c->isBankHoliday('2017-03-28');
Returns the event when it's a bank holiday and null for any other day.
Get the library from https://github.com/citco/carbon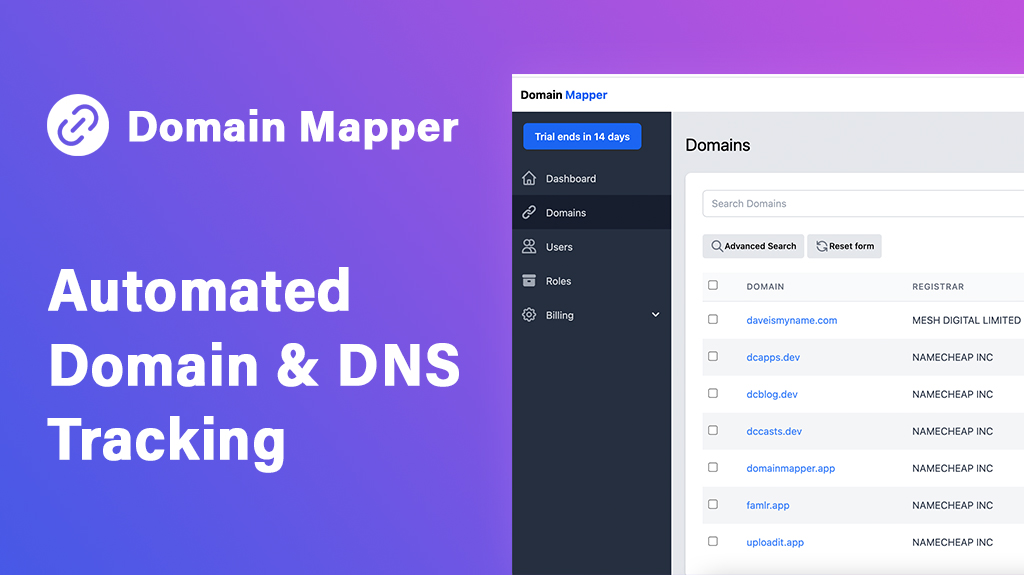 Domains are often purchased from multiple providers, keeping track of where a domain is and its DNS settings can be tricky.
Domain Mapper
solves this by listing all your domains in one place. View your DNS settings and receive reminders to renew your domains.
Try it today
.