Ubuntu switching php versions
Most applications I work with using PHP 7.2 but I also have legacy projects that need PHP 5.6 still, so I'll install 5.6 alongside 7.2 and then set which one I want to use on the command line.
This post assumes PHP 7.2 is already installed

sudo apt install php7.2
To install 5.6 first run this command

sudo add-apt-repository ppa:ondrej/php
Now to install 5.6

sudo apt install php5.6
Now you should have 7.2 and 5.6 installed, to list all PHP versions installed:

sudo update-alternatives --config php
This menu lets you set which version to use:

sudo update-alternatives --config php
Which shows:

There are 2 choices for the alternative php (providing /usr/bin/php).

  Selection    Path             Priority   Status

------------------------------------------------------------

 * 0            /usr/bin/php7.2   72        auto mode

  1            /usr/bin/php5.6   56        manual mode

  2            /usr/bin/php7.2   72        manual mode



Press <enter> to keep the current choice[*], or type selection number: 
In the above code, I have 7.2 as my active version to switch I would type 1 and press enter. Now checking the PHP version:

php -v
Returns:

PHP 5.6.38-1+ubuntu18.04.1+deb.sury.org+2 (cli)

Copyright (c) 1997-2016 The PHP Group

Zend Engine v2.6.0, Copyright (c) 1998-2016 Zend Technologies

with Zend OPcache v7.0.6-dev, Copyright (c) 1999-2016, by Zend Technologies
Now I can easily switch back and forth.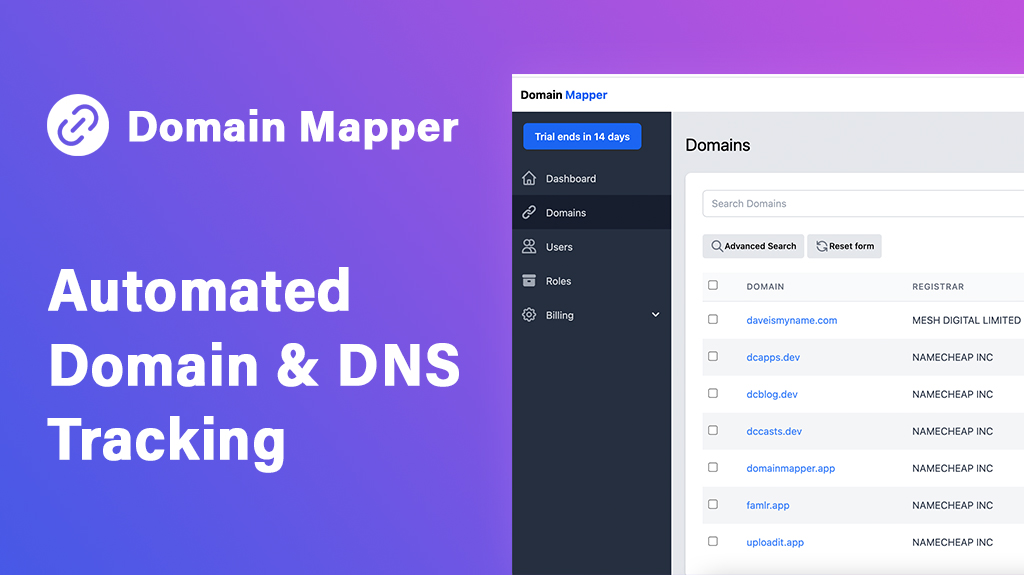 Domains are often purchased from multiple providers, keeping track of where a domain is and its DNS settings can be tricky.
Domain Mapper
solves this by listing all your domains in one place. View your DNS settings and receive reminders to renew your domains.
Try it today
.