Stop the Mac's play button auto opening iTunes by default
The Play/Pause key on mac's default behavior is to open iTunes, which for me is never what I want to run. I'm normally using Spotify or Amazon Music and often try to pause music with my headphones which activates iTunes! come across a small application that once installed stops this behavior!
Check out this at https://github.com/7hil/mac_ear_control
Usage
Supported action:
play/pause
next
prev
volume up/down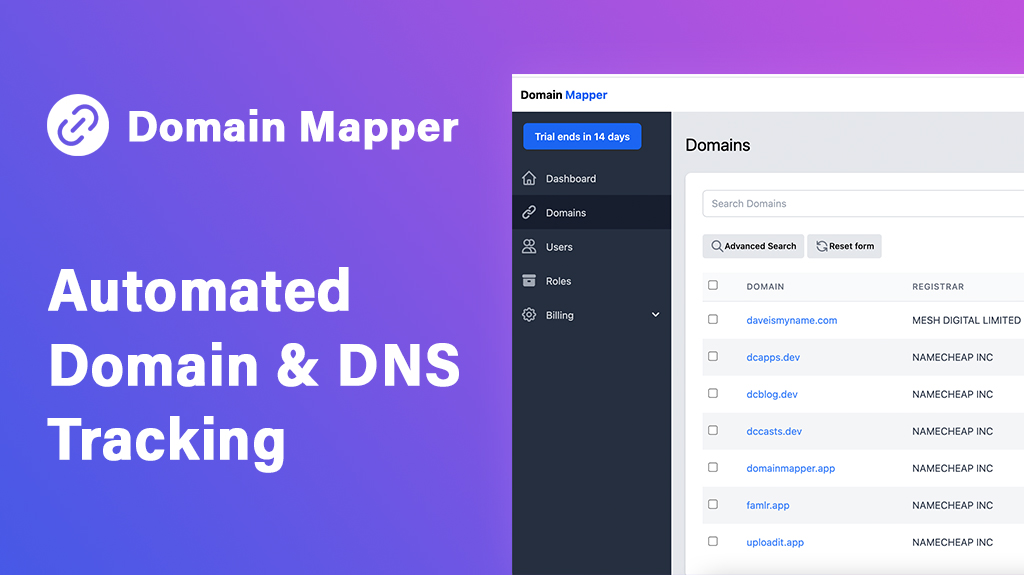 Domains are often purchased from multiple providers, keeping track of where a domain is and its DNS settings can be tricky.
Domain Mapper
solves this by listing all your domains in one place. View your DNS settings and receive reminders to renew your domains.
Try it today
.