Setup Digital Ocean - Part 7 Remote MySQL
---
To connect to your Digital Ocean database remotely log in to your MySQL client over SSH:
Database Settings:
MySQL Host: server IP address
Username: database username
Password: database user password
database: database name
port: 3306
SSH Settings:
SSH Host: server IP address
SSH User: username used for SSH connections
SSH Password can be left empty as long as your program automatically looks at SSH configuration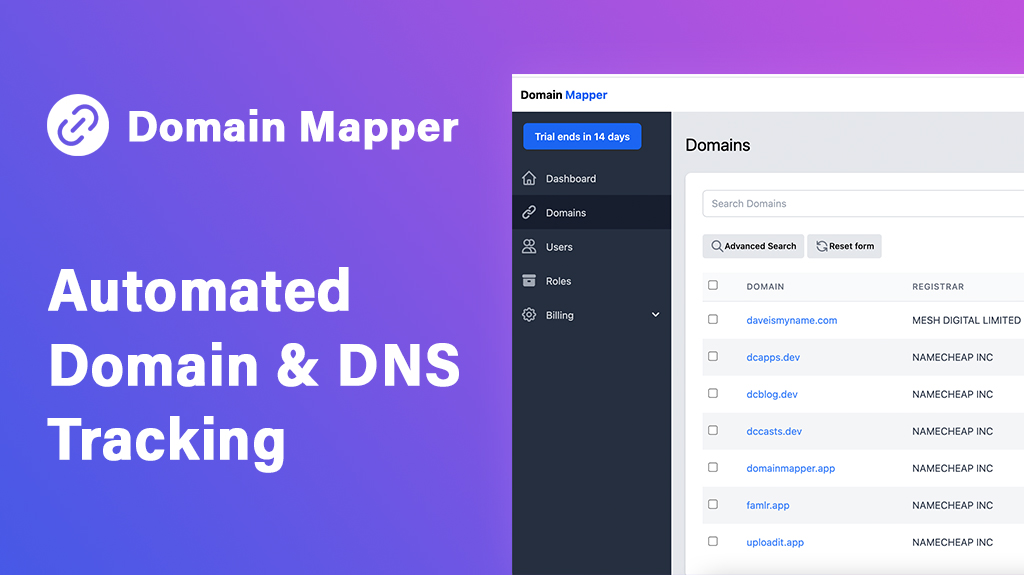 Domains are often purchased from multiple providers, keeping track of where a domain is and its DNS settings can be tricky.
Domain Mapper
solves this by listing all your domains in one place. View your DNS settings and receive reminders to renew your domains.
Try it today
.