Nova Framework - Code Snippets
Nova Framework now has a Code Snippet section to allow anyone to share Nova specific code snippets. https://novaframework.com/codesnippets
Anyone can join the site and share their code snippets, this helps share ideas of how to do common tasks the 'Nova' way.
For code snippets that are PHP specific there is http://phpcodesnippets.com for Javascript/jQuery there is http://javascriptcodesnippets.com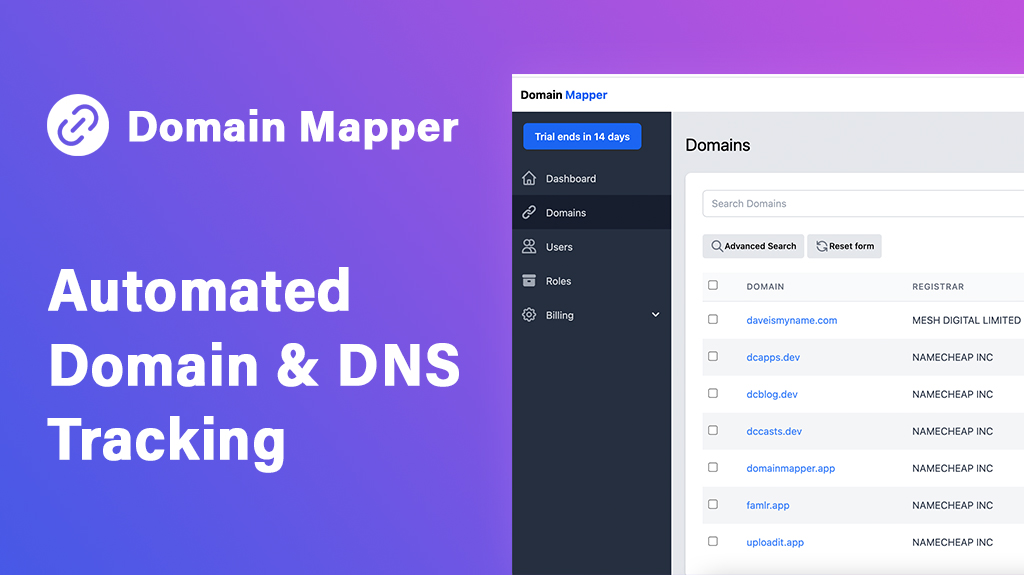 Domains are often purchased from multiple providers, keeping track of where a domain is and its DNS settings can be tricky.
Domain Mapper
solves this by listing all your domains in one place. View your DNS settings and receive reminders to renew your domains.
Try it today
.