Unheap - A tidy repository of jQuery plugins
Today I came across unheap.com a fantastic site featuring 980 jQuery plugins (at the time of writing), The site itself is beautifully designed, and fully responsive. The plugins navigation is displayed in a intuitive menu on the left on hover opening to show sub categories.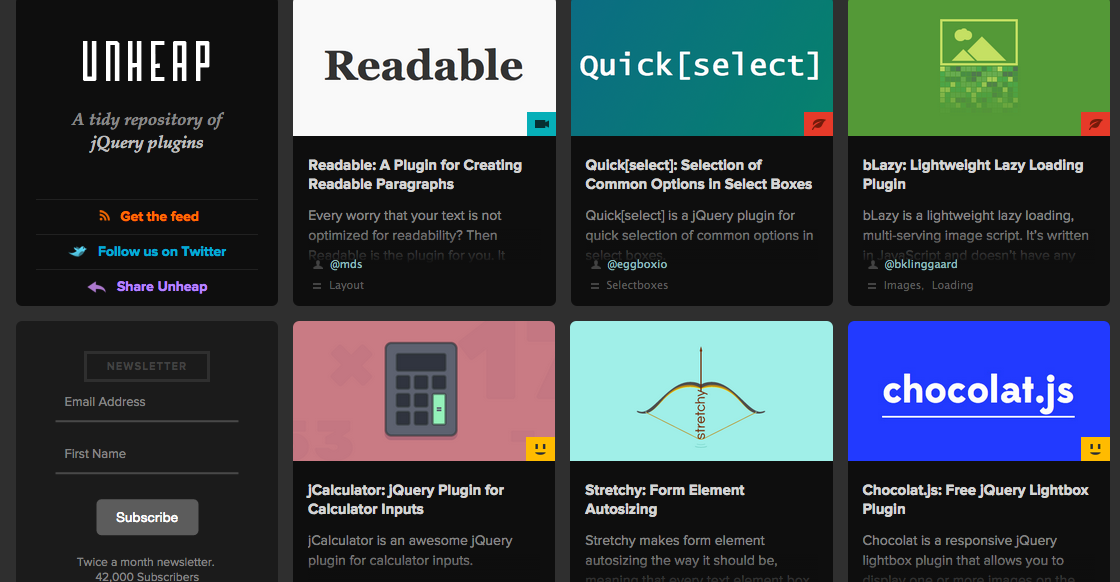 Plugins are displayed in a grid, on hover demo and launch buttons appear linking back to the plugins website. Unheap lets you login with Twitter or Facebook once logged in plugins can be saved creating a personal widgets page built up of your saved plugins.
Unheap also lets you submit jQuery plugins by going to http://www.unheap.com/submit