Unheap - A tidy repository of jQuery plugins
Today I came across unheap.com a fantastic site featuring 980 jQuery plugins (at the time of writing), The site itself is beautifully designed, and fully responsive. The plugins navigation is displayed in a intuitive menu on the left on hover opening to show sub categories.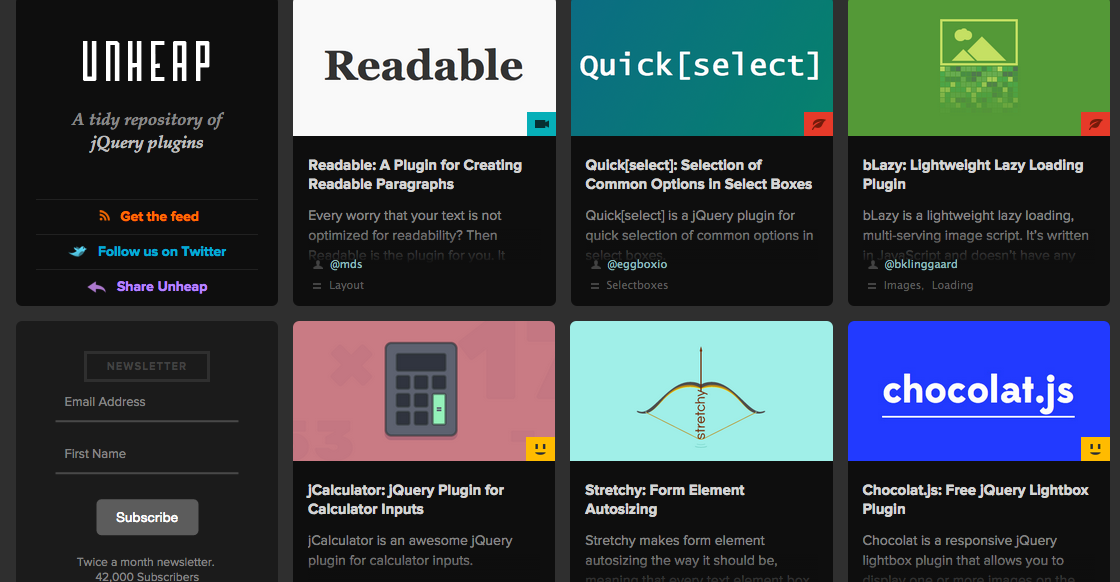 Plugins are displayed in a grid, on hover demo and launch buttons appear linking back to the plugins website. Unheap lets you login with Twitter or Facebook once logged in plugins can be saved creating a personal widgets page built up of your saved plugins.
Unheap also lets you submit jQuery plugins by going to http://www.unheap.com/submit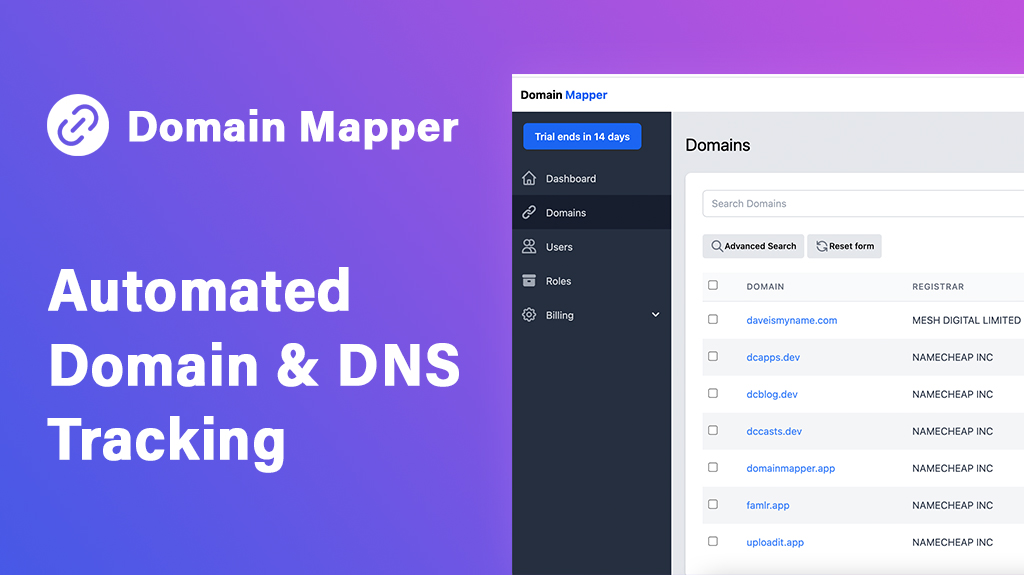 Domains are often purchased from multiple providers, keeping track of where a domain is and its DNS settings can be tricky.
Domain Mapper
solves this by listing all your domains in one place. View your DNS settings and receive reminders to renew your domains.
Try it today
.