Laravel Telescope error when running tests ReflectionException: Class env does not exist
Today I came across an error in a Laravel application that runs Telescope that when I run PHPUnit I was getting this error:

1) Tests\Unit\ExampleTest::testBasicTest
ReflectionException: Class env does not exist
The solution to fix this is to open phpunit.xml and add the below line in the php section.

<env name="TELESCOPE_ENABLED" value="false"/>
This disables Telescope and allows your test suite to run.
Remember to clear the cache afterwards:

php artisan clear
php artisan config:clear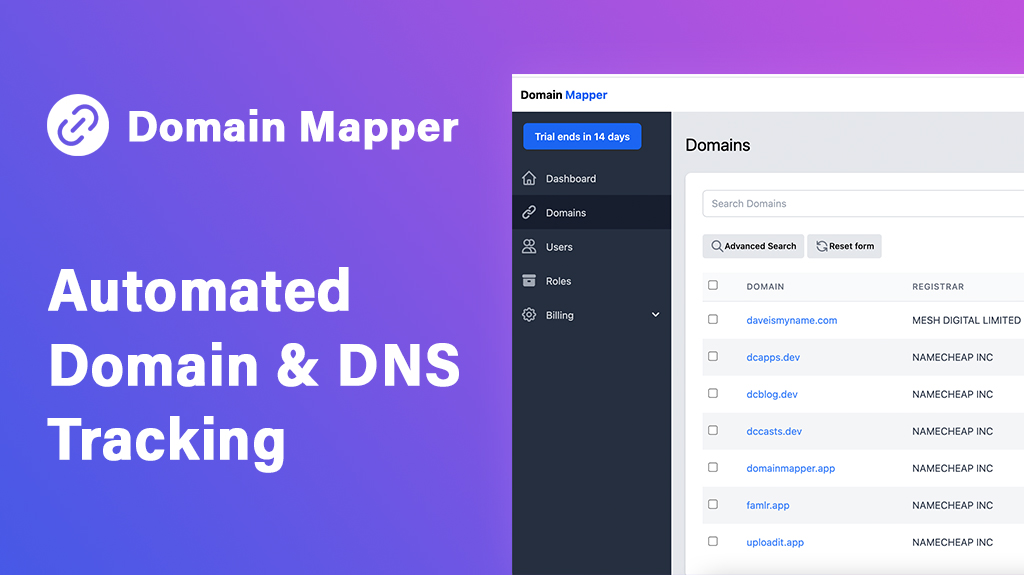 Domains are often purchased from multiple providers, keeping track of where a domain is and its DNS settings can be tricky.
Domain Mapper
solves this by listing all your domains in one place. View your DNS settings and receive reminders to renew your domains.
Try it today
.