DroidEdit A text and code editor for android
This looks like an interesting IDE for Android development
DroidEdit is a text and code editor for android tablets and phones with the following features:
Syntax Highlighting for several languages (C, C++, C#, Java, HTML, CSS, Javascript, Python, Ruby, Groovy, JSP, Perl, LaTeX, SQL, XML, Lua,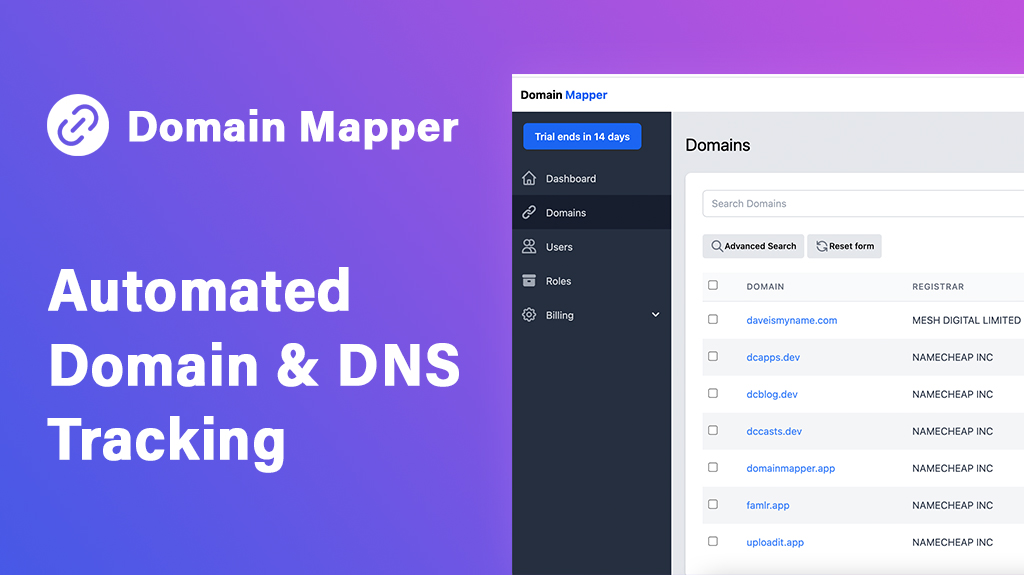 Domains are often purchased from multiple providers, keeping track of where a domain is and its DNS settings can be tricky.
Domain Mapper
solves this by listing all your domains in one place. View your DNS settings and receive reminders to renew your domains.
Try it today
.