composer install killed
If you eve run composer install and terminal hands and then shows killed it means the server does not have enough memory to install the packages, this is common if you do not have a composer.lock file in the repository.
IF you do not have a composer.lock file in your respositoy then should:
ensure compoer.lock is not in a .gitignore file Run composer install in a local environment (either your local physical machine, or a development virtual machine)
With the updated composer.lock file commit the file and push it to your repository.
Then on the server git pull and then you should be able to do a composer install using the same versions as you've done locally.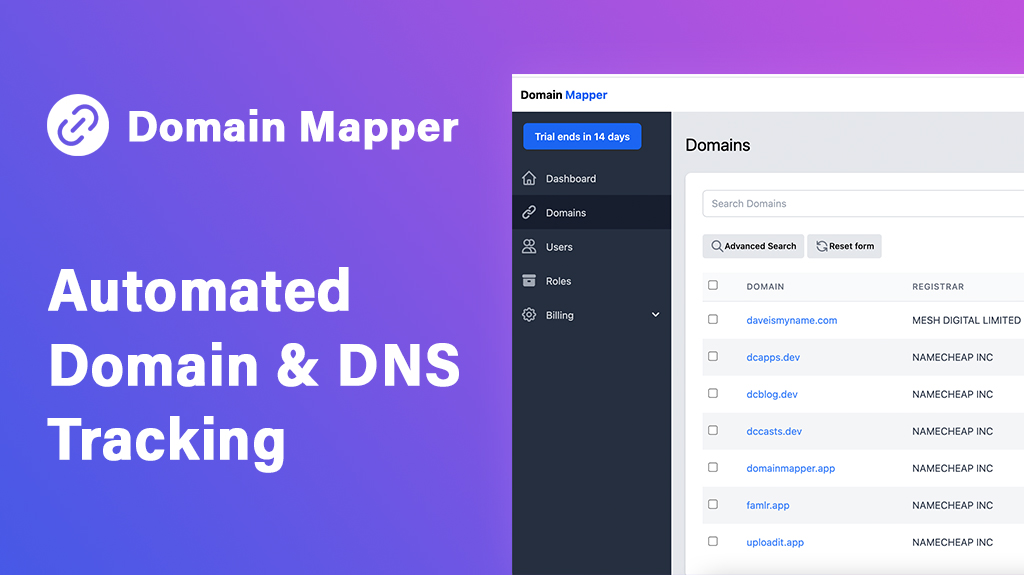 Domains are often purchased from multiple providers, keeping track of where a domain is and its DNS settings can be tricky.
Domain Mapper
solves this by listing all your domains in one place. View your DNS settings and receive reminders to renew your domains.
Try it today
.