Composer Allowed memory size error
Running composer to install a new package locally caused the following error:
PHP Fatal error: Allowed memory size of 1610612736 bytes exhausted (tried to allocate 4096 bytes) in phar:///usr/local/bin/composer/src/Composer/DependencyResolver/Solver.php on line 223
The solution was to allow my local setup to consume as much memory as it needs to run:
php -d memory_limit=-1 /usr/local/bin/composer require --dev knuckleswtf/scribe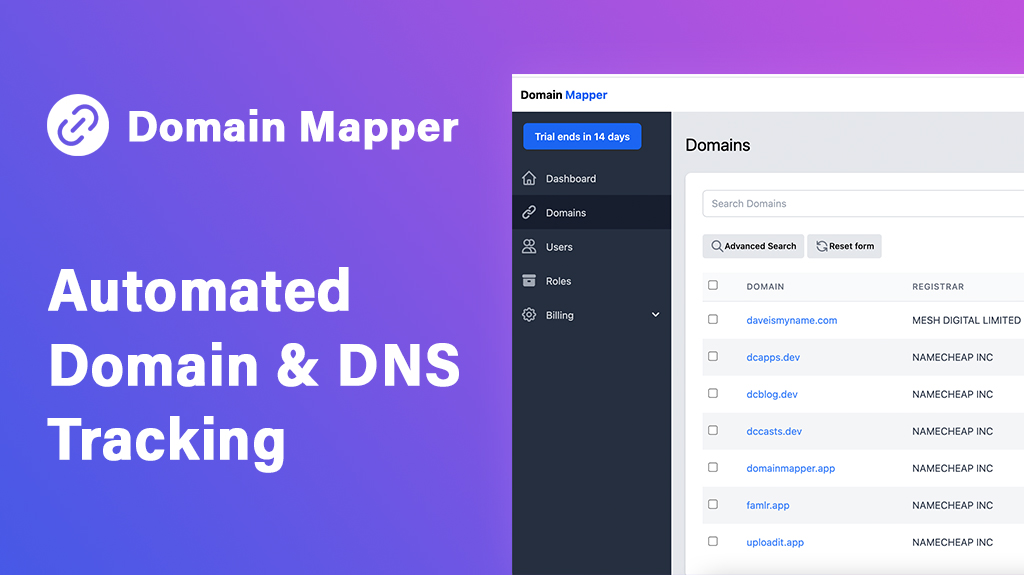 Domains are often purchased from multiple providers, keeping track of where a domain is and its DNS settings can be tricky.
Domain Mapper
solves this by listing all your domains in one place. View your DNS settings and receive reminders to renew your domains.
Try it today
.