Common SSH commands
These following commands are for working within an SSH connection on a Linux server, I'm documenting them here for my own reference. I don't use SSH enough to remember these commands.
Connect to ssh
email@domain.com followed by password
Close ssh connection
exit
show contents of the error log

cat /var/log/apache2/error.log
Show last few lines of the log

tail /var/log/apache2/error.log
Path to php.ini
In most servers it's located at

/etc/php5/apache2/php.ini
ls
show the contents of the directory
ls - l
show the contents in a list with more details
cd
change directory

cd path/to/go
rm
remove file / folder as long as it's empty

rm folder
rm - r
remove files/folders recursively

rm -r folder
mv
move to file or folder to a new destination. It can also be used to rename files/folders

mv config.php Config.php
touch
make a new file

touch sample.txt
vim index.php
open a file using vim

vim index.php
nano
open a file using nano

nano index.php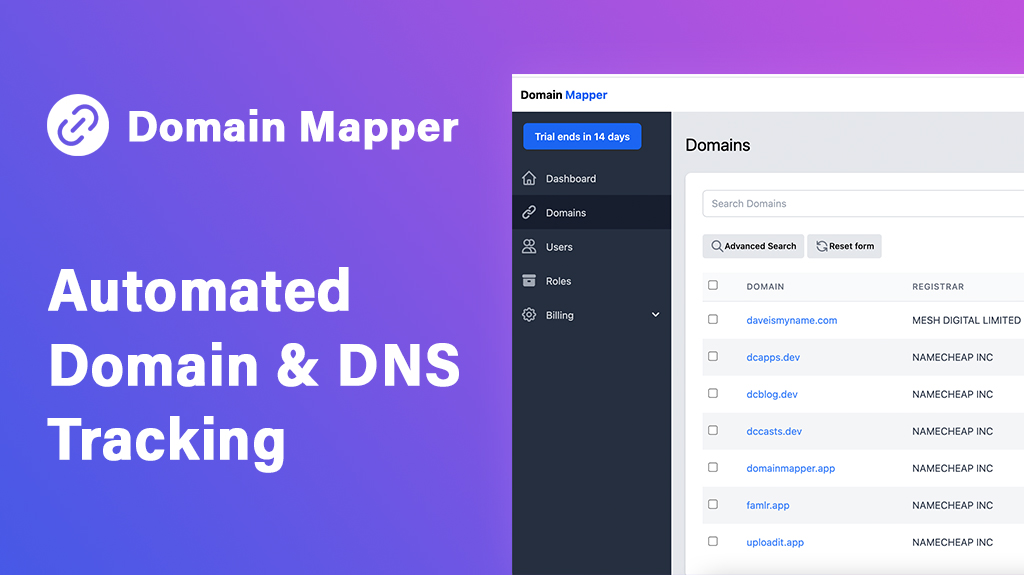 Domains are often purchased from multiple providers, keeping track of where a domain is and its DNS settings can be tricky.
Domain Mapper
solves this by listing all your domains in one place. View your DNS settings and receive reminders to renew your domains.
Try it today
.