Announcing DC Casts
In the new year DC Casts will be launched, a video site for teaching web development.
You can subscribe to my YouTube channel by going to https://www.youtube.com/channel/UCjQrocONRlH1n0wyIFCzRWQ/featured?fbclid=IwAR3sMf0Ib1h_2dlXRC6qa9YlSBVD3MYJdND6sMb8UIzIgUWQHVIGWSD_jQk
Topics include:
PHP
MySQL
HTML / CSS
JavaScript
Tools / Frameworks
Sign up to my email list to be notified when DC Casts goes live at https://dccasts.com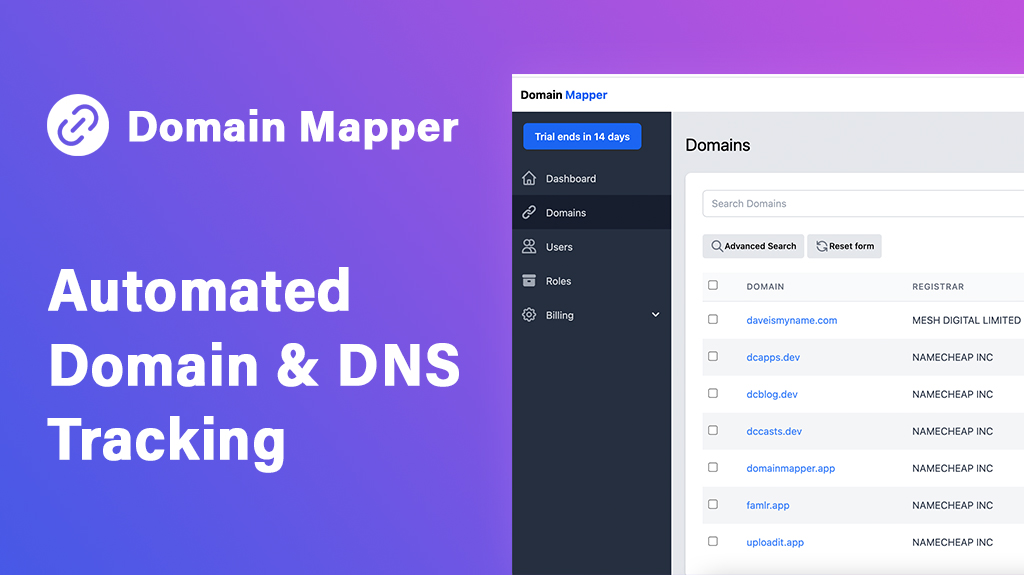 Domains are often purchased from multiple providers, keeping track of where a domain is and its DNS settings can be tricky.
Domain Mapper
solves this by listing all your domains in one place. View your DNS settings and receive reminders to renew your domains.
Try it today
.