A few tips on using Photoshop from a developers perspective
This video shows a few tips on using photoshop covering, measuring elements and finding colour codes, introduction to layer styles and layers and slicing/exporting images.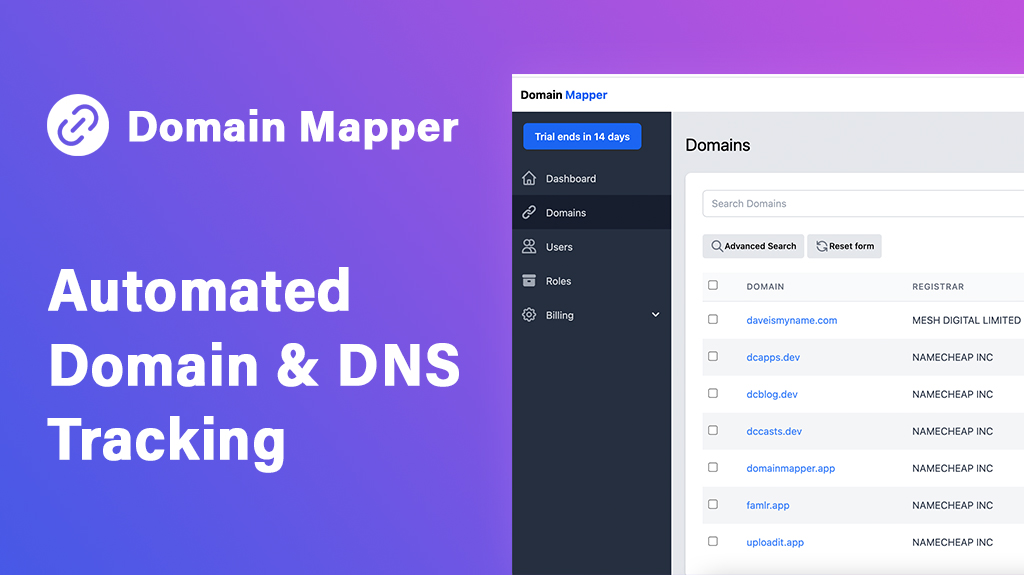 Domains are often purchased from multiple providers, keeping track of where a domain is and its DNS settings can be tricky.
Domain Mapper
solves this by listing all your domains in one place. View your DNS settings and receive reminders to renew your domains.
Try it today
.