Worldwide mobile usage takes over desktop usage for the first time!
Stat counter have accounted Mobile and tablet internet usage exceeds desktop for first time worldwide! It was only a matter of time before this was a reality. In October mobiles and tablets accounted for 51.3% of traffic whilst desktop had 48.7% usage.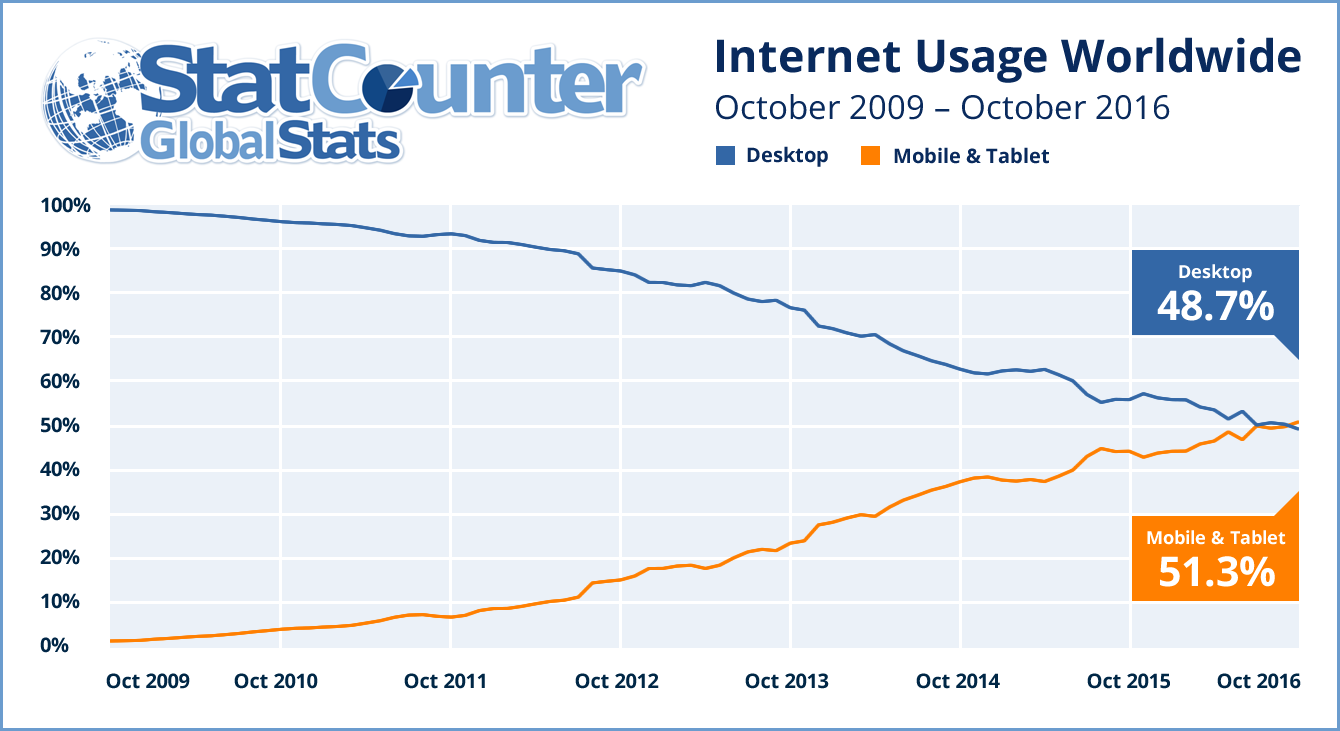 If you still had doubts about catering for mobile, this should be a wake up call. Mobile traffic is only going to rise, more and more consumers reach for their mobile or table before going desktop. Take advantage of this and ensure your website is mobile friendly, do this sooner than later!
Read the announcement at http://gs.statcounter.com/press/mobile-and-tablet-internet-usage-exceeds-desktop-for-first-time-worldwide