Released Tailwindcss Admin theme
I've released a new Tailwindcss based theme for admin style applications, the theme is in pure HTML so it can be adapted to any system. I've also added in dark mode support based on a user's preference on the OS.
The theme comes with the following pages:
Dashboard
Starter
Alerts
Card
Tabs
Profile
Login
Register
Forgot Password
400
500
The theme also makes use of alpineJS for the interactions for menu's it's very lightweight, for more details checkout the repo https://github.com/dcblogdev/admintw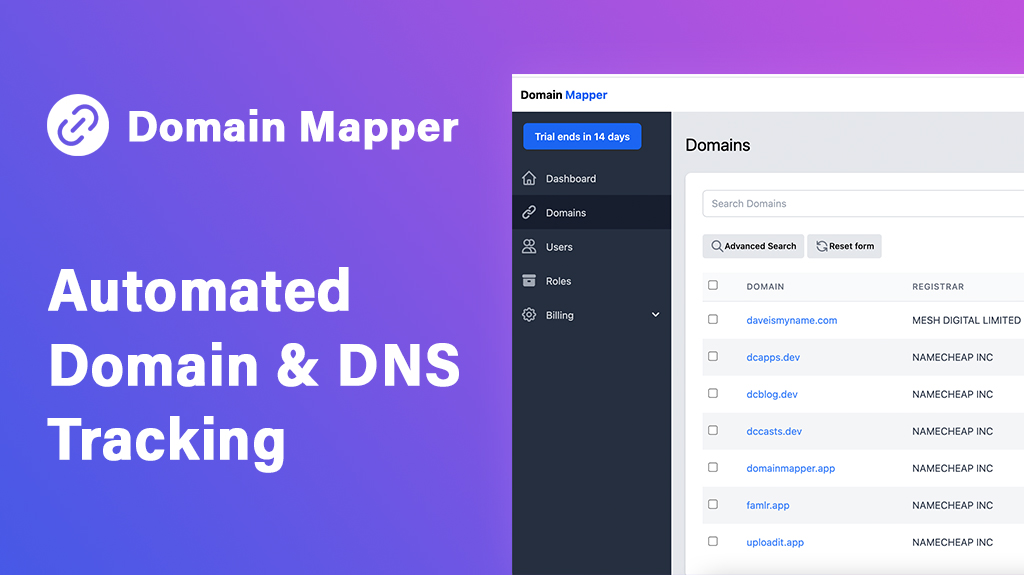 Domains are often purchased from multiple providers, keeping track of where a domain is and its DNS settings can be tricky.
Domain Mapper
solves this by listing all your domains in one place. View your DNS settings and receive reminders to renew your domains.
Try it today
.