Pick up my book Beginning PHP for a fiver
My Book Beginning PHP is now just $5 to buy from PacktPub
https://www.packtpub.com/application-development/beginning-php
Learn all the fundamentals of PHP with a book that blends theory with practice to build up the skills you need for modern web development.
What You Will Learn
Understand the fundamentals of PHP and work with classes and inheritance
Learn about database operations and package management with composer
Tackle common security concerns and pitfalls using authentication and validation
Build effective PHP applications and frameworks for your business needs
Authors
Get it now. https://www.packtpub.com/application-development/beginning-php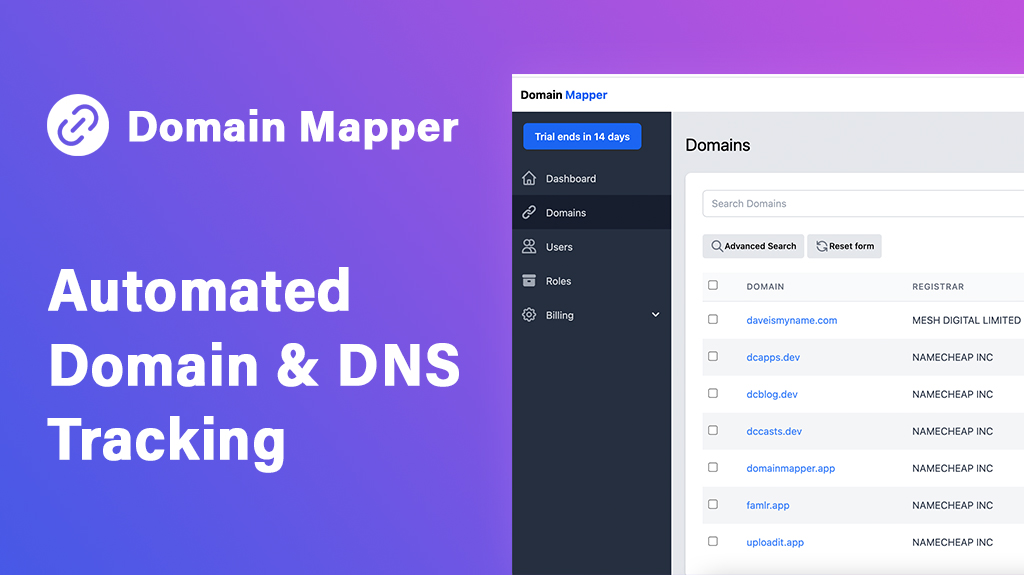 Domains are often purchased from multiple providers, keeping track of where a domain is and its DNS settings can be tricky.
Domain Mapper
solves this by listing all your domains in one place. View your DNS settings and receive reminders to renew your domains.
Try it today
.