MySQL find and replace
There are times when you need to bulk update a database. Such as changing all references of domain.com to domain.blog in a table of hundreds of records. Doing this manually would be very tedious a better way is to do a find and replace in MySQL directly.
How this works is you do an update specify the table then set the column to be updated and inside a replace command set the column then what you're looking for and what to replace it with.

update table set column = replace(column,'find','replace')
A practical example of this is:

update posts set content = replace(content,'daveismyname.com','dcblog.dev')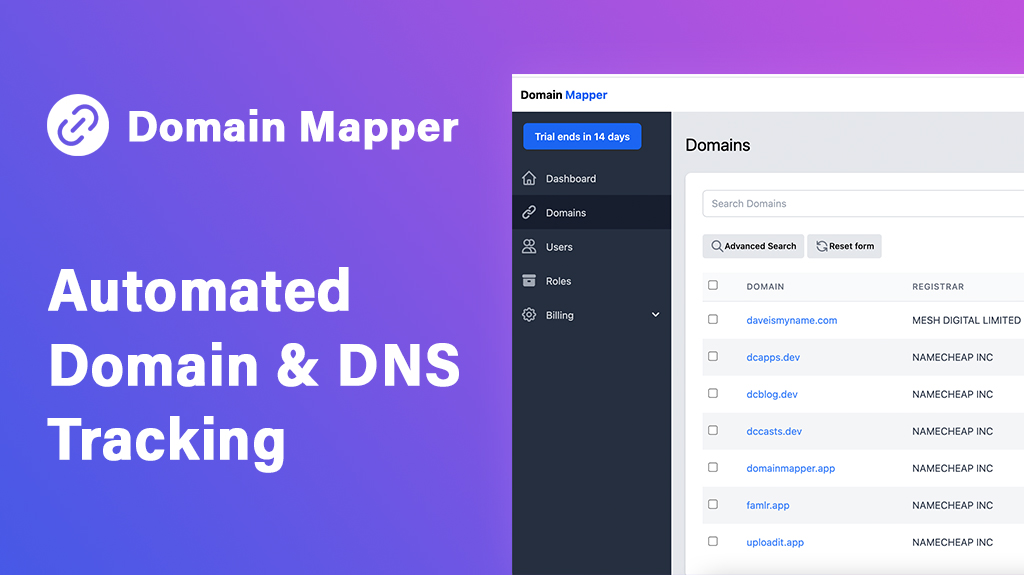 Domains are often purchased from multiple providers, keeping track of where a domain is and its DNS settings can be tricky.
Domain Mapper
solves this by listing all your domains in one place. View your DNS settings and receive reminders to renew your domains.
Try it today
.