At work we recently moved into a new building, my desk setup changed as a result a few people have asked for more details on my setup, this post will honor those requests.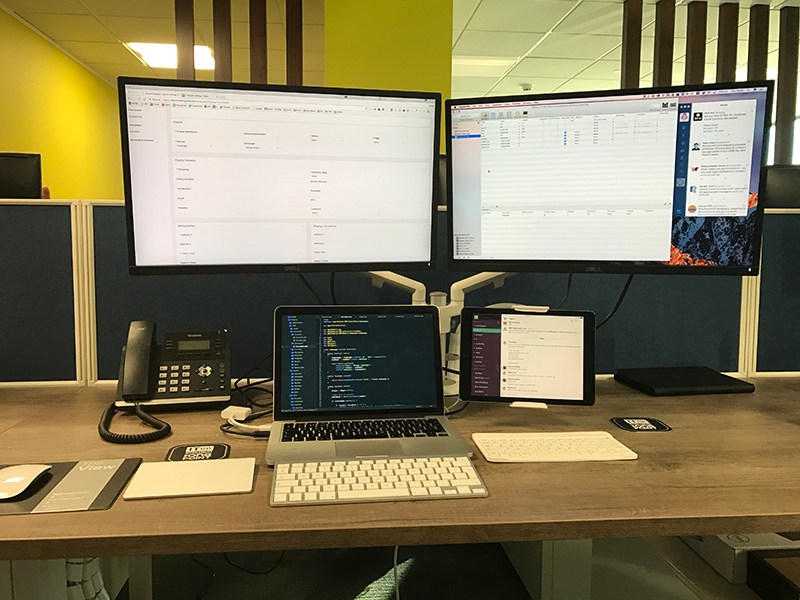 MacBook Pro
I have a MacBook Pro 16GB ram with 1TB HD, it goes everywhere I do! one of the best purchases I've ever made. I went to Mac from PC and never looked back.
Monitors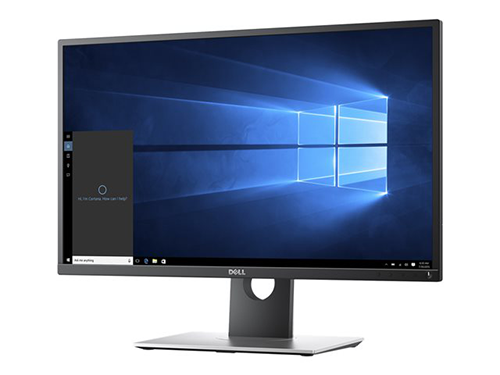 I have 2 Dell P2717H monitors.
https://www.pcworldbusiness.co.uk/buy-rent/P240583P?cidp=Froogle&gclid=CMKwqsqrgdICFQS77QodLoMDmg&gclsrc=aw.ds
This monitors have a great display and on the stands can be repositioned easily also can be turned on their side for a taller display.
Motion Monitor Arms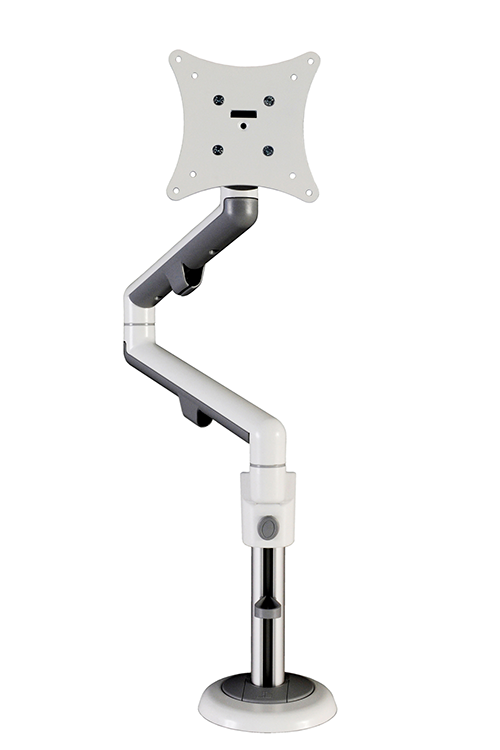 2 Motion Monitor Arms – https://www.cmd-ltd.com/products/motion/
Supplied with VESA 75/100 adapter plate as standard.
The tilt & rotate head allows portrait or landscape positioning.
360 degree rotation.
Colours available include: fusion silver, black, and white.
Lock and Adjustment base.
Security screw to prevent removal of the monitor making this product suitable for public access areas
Quick release head
VESA compliant (75mm & 100mm)
Easy height adjustment
Supports monitors up to 8kg (per arm if Double Motion)
Docking Station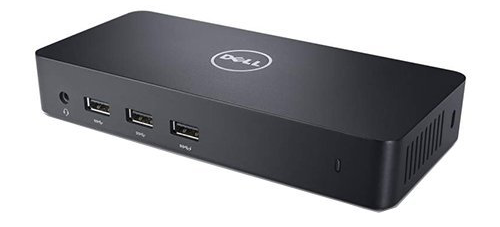 1 dock - Dell 452-BBOO USB 3.0 Ultra HD Triple Video Docking Station
https://www.amazon.co.uk/Dell-452-BBOO-Triple-Docking-Station/dp/B00O0M46KO/ref=sr_1_2/254-4188822-4228065?ie=UTF8&qid=1486114265&sr=8-2&keywords=docking+station+dell
Dell Docking Station - USB 3.0 connects your laptop to up to three additional monitors, various external devices and the Internet with a single cable. It features a convenient way to expand the capabilities of your portable PC and customize your desktop computing environment.
Compact dock unlocks enhanced productivity and entertainment options with highspeed connectivity and support for Ultra HD 4K displays. It also includes three USB 3.0 ports, as well as two USB 2.0 connections, ensuring compatibility with a vast array of peripherals, such as external hard drives, printers and scanners. Moreover, it is a great choice for corporate environments with Wake-On-LAN and PXE boot (on selected platforms).
Connectivity technology: Cable, Host interface: USB 3.0, USB connector type: USB A, USB B. Brand compatibility: Dell, Compatibility: Laptops. Colour of product: Black
iPad Stand Holder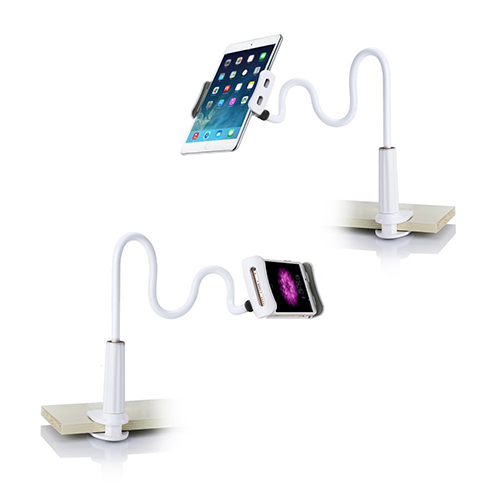 iPhone /iPad Stand Holder, Bracket for 3.5 To 10.5 Inch Tablet and mobile Phone, Rotatable 360 Degrees
https://www.amazon.co.uk/gp/product/B01GYE9FS8/ref=oh_aui_detailpage_o01_s00?ie=UTF8&psc=1
So that's my setup it's great have multiple screens especially when doing multiple things at once.
Did you find this article valuable?
Support David Carr by becoming a sponsor. Any amount is appreciated!