Mini Course - Build a blog with Simple MVC Framework
I recently recorded a 6 part series on creating a blog using Simple MVC Framework This series lays the foundation for building a blog which can be expanded upon.
Videos:
Installation
Download files - https://github.com/simple-mvc-framework/build-a-blog
Import db.sql into the database
Setup app/core/config.php
Default user account logins are:
Username: demo
Password: demo
Subscribe for more videos: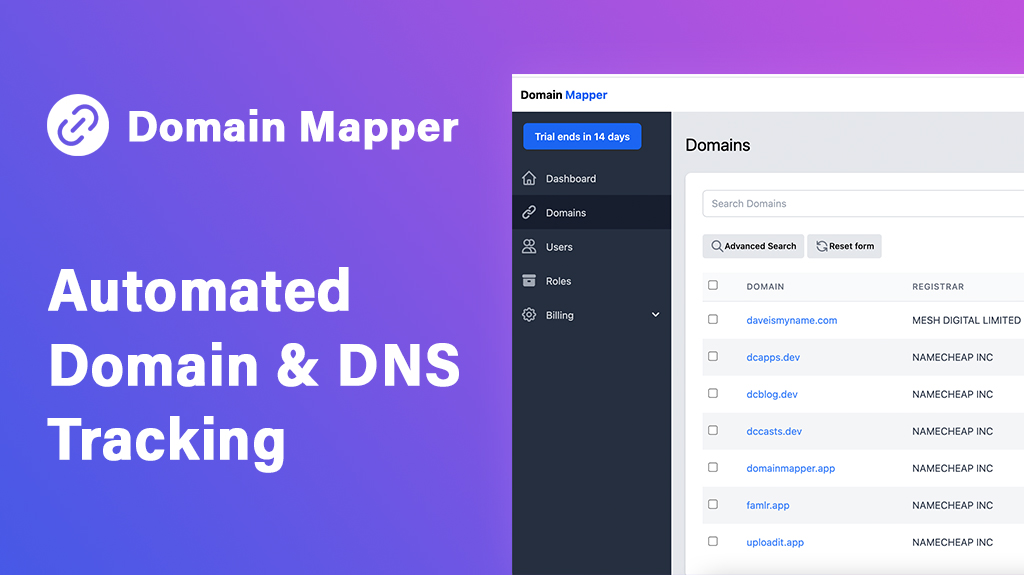 Domains are often purchased from multiple providers, keeping track of where a domain is and its DNS settings can be tricky.
Domain Mapper
solves this by listing all your domains in one place. View your DNS settings and receive reminders to renew your domains.
Try it today
.