Admin Panel with AdminLTE
Nova Framework comes with a fully working admin panel for building applications quickly. To use the Admin panel open app/Config/Database.php and enter your credentials.
Import:
nova_password_reminders.sql
nova_users.sql
nova_options.sql
nova_roles.sql
nova_users.sql
Then to use the Admin panel go to /admin and login with the username and password of admin
See this video for a quick tour.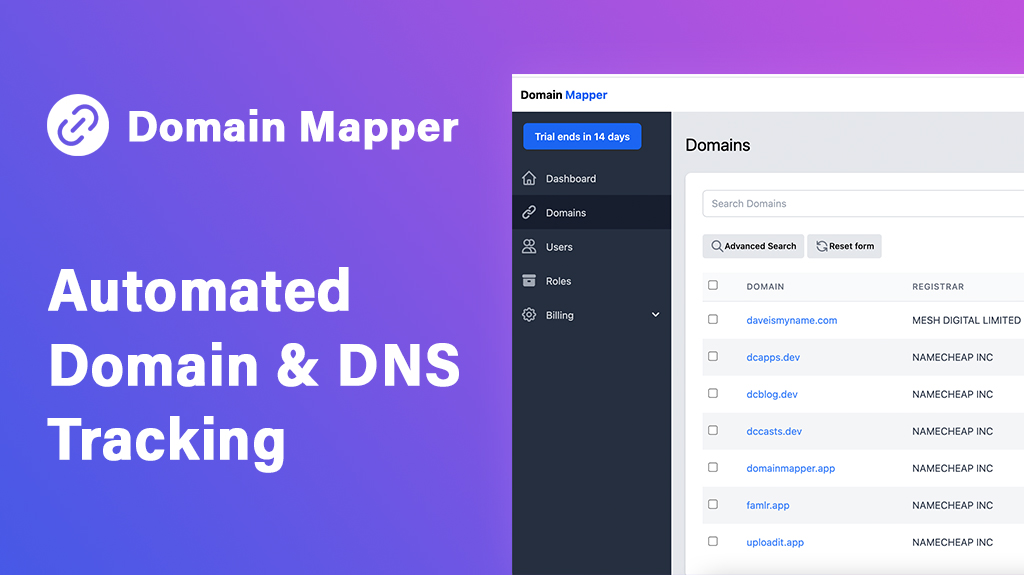 Domains are often purchased from multiple providers, keeping track of where a domain is and its DNS settings can be tricky.
Domain Mapper
solves this by listing all your domains in one place. View your DNS settings and receive reminders to renew your domains.
Try it today
.