Ghost Browser my new go to browser
I've recently come across Ghost Browser, it's built on Chromium so feels the same as Chrome to use but with a few differences, like session tabs!
Session tabs allow you to have a different session running in another tab. This means you can be logged into a site multiple times on the same browser over different tabs. For me this is really useful I can be logged in as a customer and as an admin at the same time!
You can get a copy by going to https://ghostbrowser.com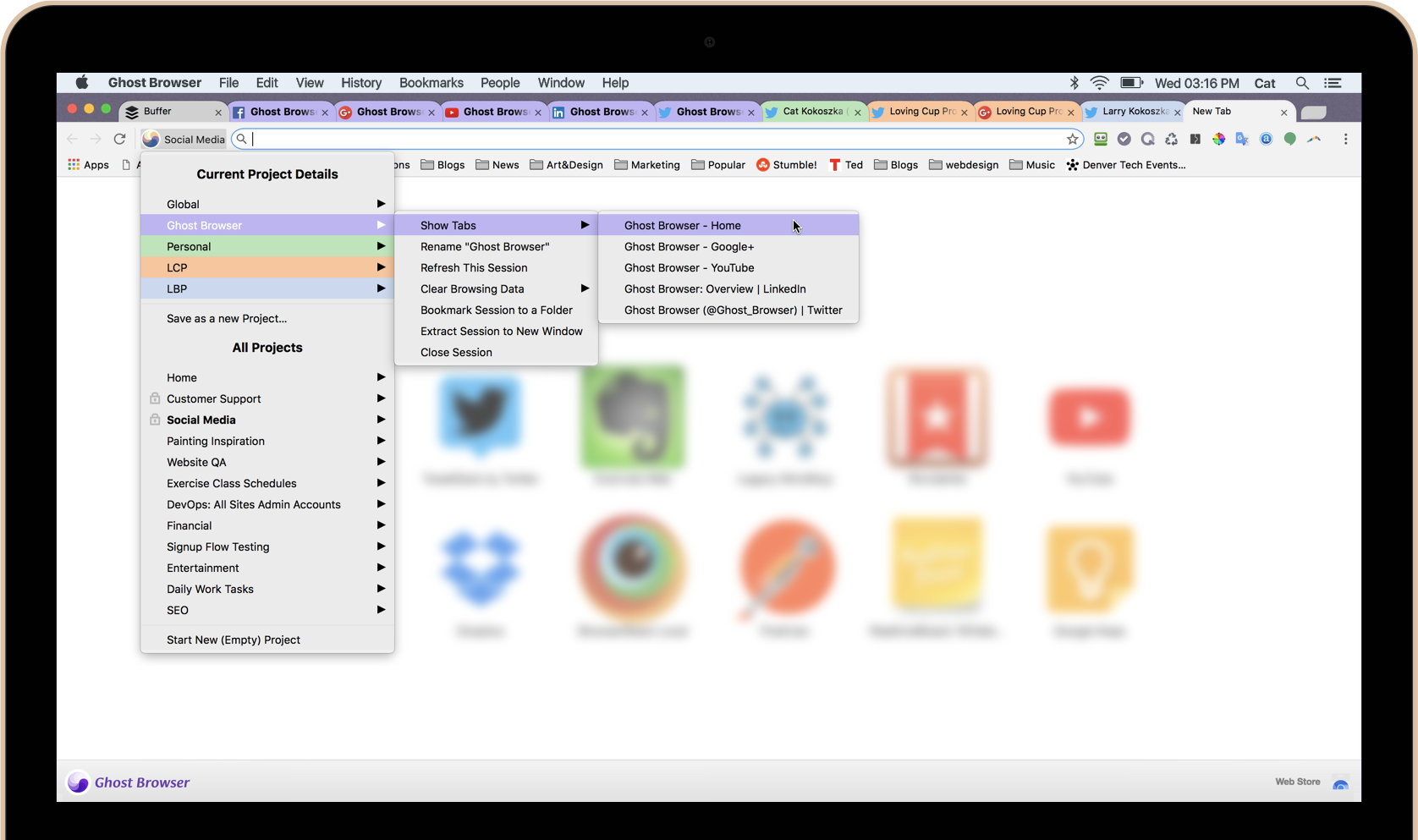 Another useful feature is Projects, you can have a group of tabs saved as a project so you can come back to the project and have all the tabs open for it, including the different session states. On the free account, you can have 3 different projects saved.
There are more features so head over to https://ghostbrowser.com and check them out!