Front-End Tooling Survey 2016
Today I received an email inviting me to take part in a front end tooling survey, which I of course did, I'm sharing this to invite you to also take this survey, the more developers/designers that take the course the more interesting the results will be.
The focus of the survey is to find out more details about the tools that front-end developers are currently using in their own workflows.
Take the survey https://www.surveymonkey.com/r/7QNSVX8
For updates on the progress of the survey, keep an eye on Ashley Nolan's twitter https://twitter.com/AshNolan_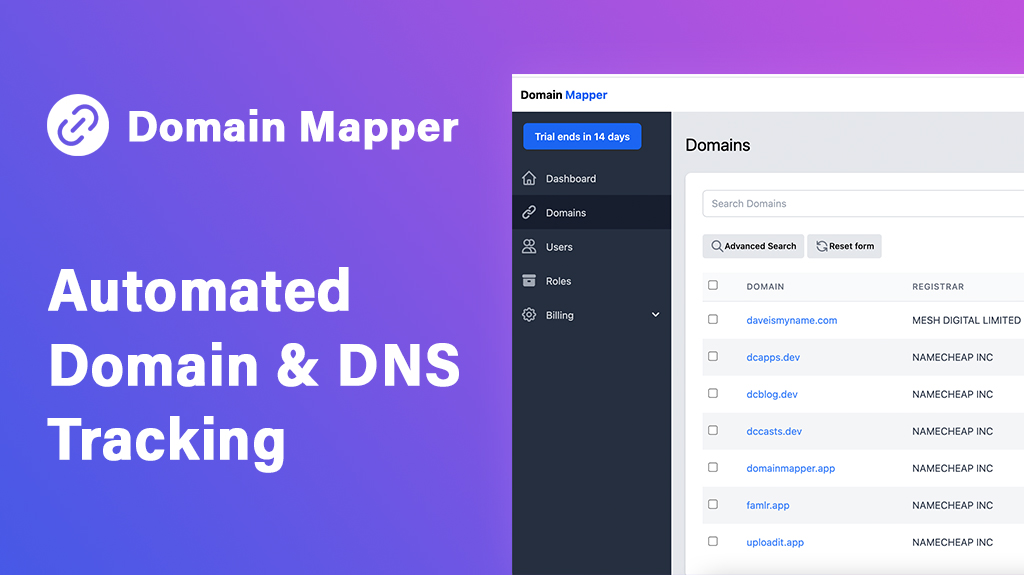 Domains are often purchased from multiple providers, keeping track of where a domain is and its DNS settings can be tricky.
Domain Mapper
solves this by listing all your domains in one place. View your DNS settings and receive reminders to renew your domains.
Try it today
.