Formatting dates to use timezone
Working with dates can get complicated when you need a time to change depending on the time of year for GMT timezones. Thankfully DateTime makes it easier.
First create a new instance of DateTimeZone and pass in the timezone.
Next create a new instance of DateTime and pass in tthe date and timezone, then all that is left is to format the date.

//set a date and time
$sendDate = '2019-05-16 17:30:00';

//set the timezone
$timezone = new \DateTimeZone('GMT');

//create a new instance of DateTime with the provided date and timezone
$dateTime = new \DateTime($sendDate, $timezone);

//format the date, in this case 2019-05-16T17:30:00
$sendDate = $dateTime->format('Y-m-d\TH:i:s');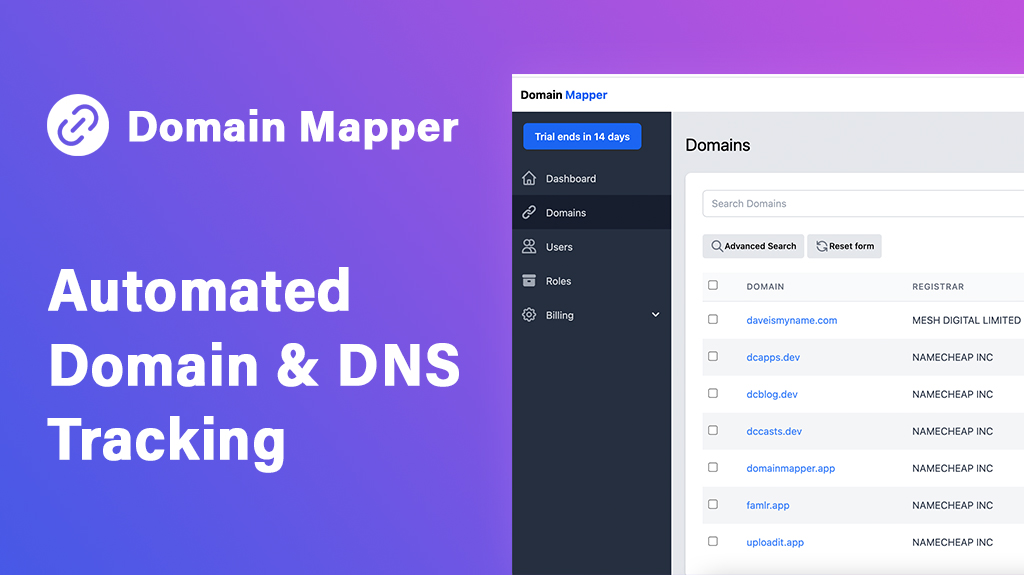 Domains are often purchased from multiple providers, keeping track of where a domain is and its DNS settings can be tricky.
Domain Mapper
solves this by listing all your domains in one place. View your DNS settings and receive reminders to renew your domains.
Try it today
.