.blog the new domain for daveismyname
Today I've finally secured the domain extensions I've been after since it was first announced over 2 years ago. All was going well for getting a .blog last year until it was announced the .blog extension was bought for by at the time unknown buyer! it seemed that was it for getting a .blog extension. It turns out Automattic the company behind Wordpress were the ones who bought the rights to .blog
A few months ago they announced public registration for .blog domains would be open to the general public from November.
As you can imagine I was extremely happy with the news! I immediately pre-ordered dcblog.dev the extension was a perfect fit for my blog. I used to have a portfolio showcasing my work as well as having a blog and the usual information pages. I don't do freelance work (I've got enough on with my job) so I restructured my site a few years ago to be a blog primarily.
Today I've switched over from .com to .blog fully everything that was on dcblog.dev is now on dcblog.dev I could not be happier that I've got a .blog extension for me it's perfect, much better then .co.uk or a .com much more fitting to what it's actually about.
Get your .blog domain by going to https://get.blog/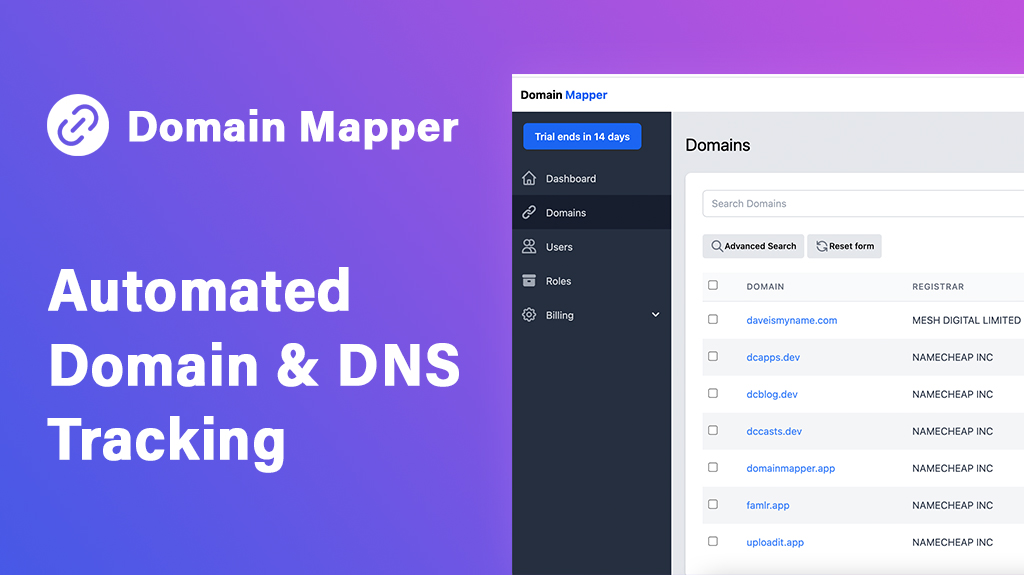 Domains are often purchased from multiple providers, keeping track of where a domain is and its DNS settings can be tricky.
Domain Mapper
solves this by listing all your domains in one place. View your DNS settings and receive reminders to renew your domains.
Try it today
.