Beginner Guides
The following is a collection of useful starter guides and tutorials.
Beginner Guides
CURL Tutorials
Database Specific
Password Hashing
OOP Tutorials
Video Tutorials
Starter Projects
Regular Expressions
Other PHP Tutorials and links
Free Books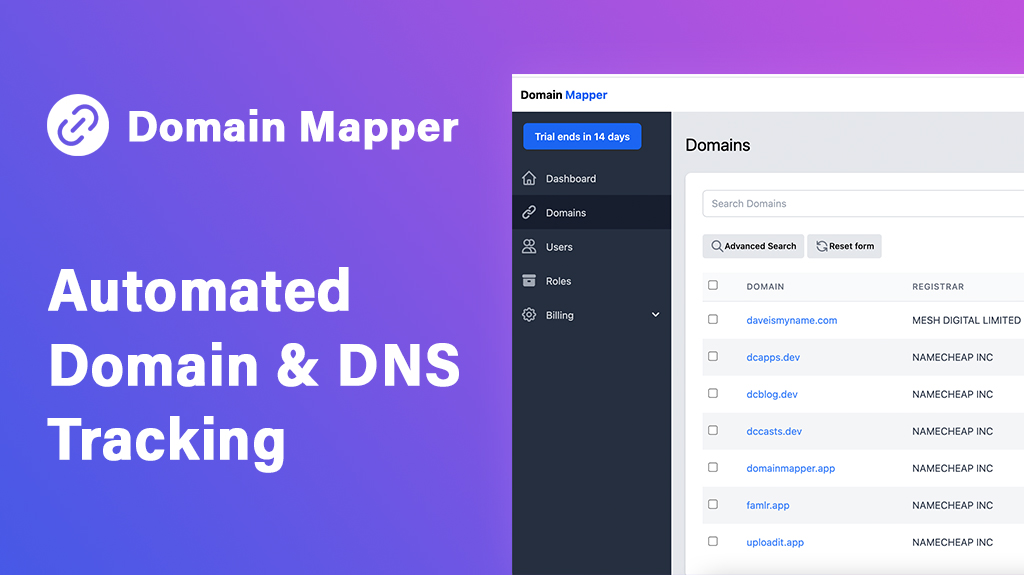 Domains are often purchased from multiple providers, keeping track of where a domain is and its DNS settings can be tricky.
Domain Mapper
solves this by listing all your domains in one place. View your DNS settings and receive reminders to renew your domains.
Try it today
.