Splitting an array into smaller arrays using array_chunk
There a times when you have an array and need to slit that array into smaller ones, I usually reach for explode or a foreach and do some custom coding but there is a far better way that's built into PHP a function called array_chunk.
It accepts 3 parameters:
The array of data
The size of each chunk
preserve keys – When set to TRUE keys will be preserved. Default is FALSE which will reindex the chunk numerically.
It's perfect for this for instance take a look at this quick example:

//array of items
$items = ['Book', 'Mobile', 'Laptop', 'Monitor', 'Keys', 'Cards'];

//split the above array into multiple arrays containing 2 indexes in each.
$parts = array_chunk($items, 2);

//print out the results
echo '<pre>'; print_r($parts); echo '</pre>'; 

Returns:
Array
(
    [0] => Array
        (
            [0] => Book
            [1] => Mobile
        )

    [1] => Array
        (
            [0] => Laptop
            [1] => Monitor
        )

    [2] => Array
        (
            [0] => Keys
            [1] => Cards
        )

)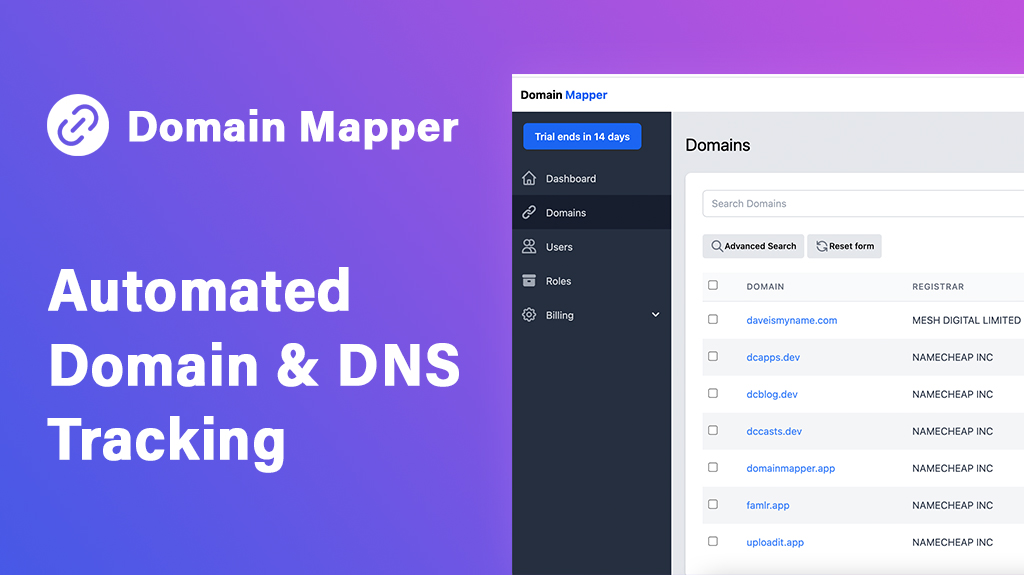 Domains are often purchased from multiple providers, keeping track of where a domain is and its DNS settings can be tricky.
Domain Mapper
solves this by listing all your domains in one place. View your DNS settings and receive reminders to renew your domains.
Try it today
.