SEO A Comprehensive Guide for Beginners
You hear the term all the time, but how do you actually rank higher in the search engines? I know when I first heard the term, it sounded like some voodoo magic that only a few people understood how to use.
The reality is, SEO isn?t rocket science. Some gurus would have you believe it takes years of dedicated study to understand it, but I don?t think that?s true. Sure, mastering the subtle nuances takes time, but the truth is that you can learn the fundamentals in just a few minutes.
Read more: http://blog.kissmetrics.com/seo-guide/#ixzz10xxsQhuY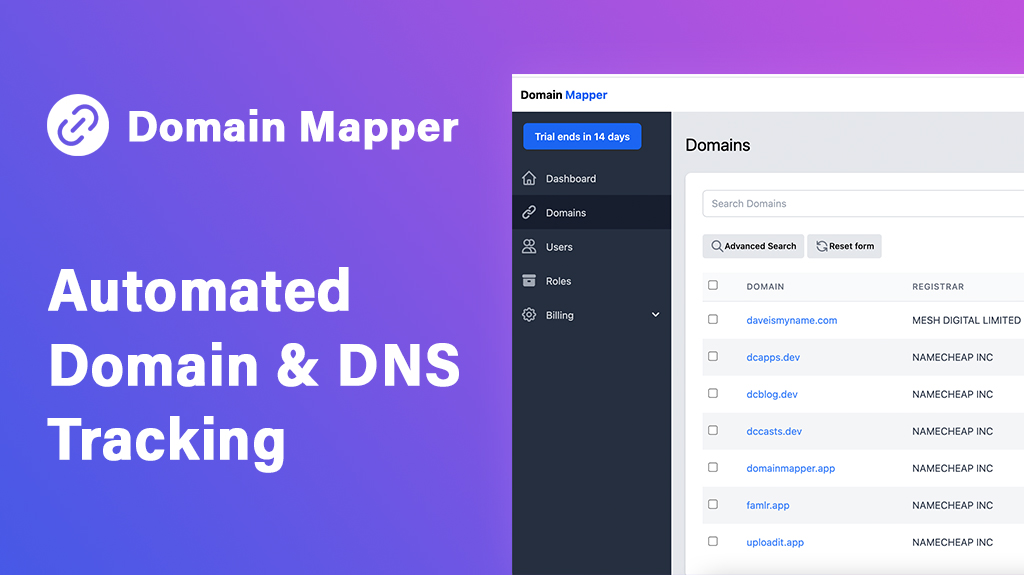 Domains are often purchased from multiple providers, keeping track of where a domain is and its DNS settings can be tricky.
Domain Mapper
solves this by listing all your domains in one place. View your DNS settings and receive reminders to renew your domains.
Try it today
.