Install PHP INTL on Mac using HomeBrew
Mac's come with PHP installed but they don't come with the PHP extension INTL installed. This can cause problems when running projects locally that require INTL such as Nova Framework, Thankfully it's easy to install using HomeBrew.
Internationalization extension (further is referred as Intl) is a wrapper for ICU library, enabling PHP programmers to perform various locale-aware operations including but not limited to formatting, transliteration, encoding conversion, calendar operations, UCA-conformant collation, locating text boundaries and working with locale identifiers, timezones and graphemes,
For php 7 install INTL with this terminal command:

brew install php70-intl
For php 5.6 install INTL with this terminal command:

brew install php56-intl
Restart terminal and your good to go.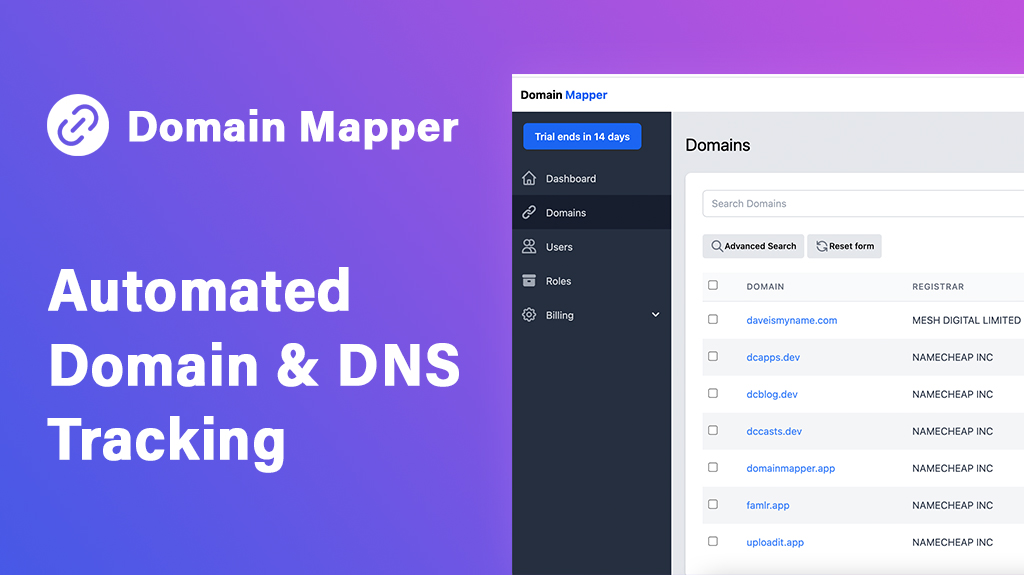 Domains are often purchased from multiple providers, keeping track of where a domain is and its DNS settings can be tricky.
Domain Mapper
solves this by listing all your domains in one place. View your DNS settings and receive reminders to renew your domains.
Try it today
.