Developers Resources
The following is collection of useful developer resources.
Beginner Guides
Resources (books) for learning OOP in PHP?
PHP 101 for the absolute beginner
Start From Scratch with CodeAcademy
CURL Tutorials
Database Specific
Why you should be using php's PDO for database access
Password Hashing
password_compat - provide forward compatibility with the password_* functions being worked on for PHP 5.5.
OOP Tutorials
PHP Object-Oriented Programming Fundamentals
Object Oriented Programming in PHP
Object Oriented PHP for beginners
PHP 5 Tutorial – Final Class and Methods
Video Tutorials
Laracasts - video tutorials for Laravel
Object Oriented PHP for beginners
Starter Projects
Regular Expressions
8 Regular Expressions You Should Know
Regular Expressions for Dummies: Screencast Series
Advanced Regular Expression Tips and Techniques
You Don't Know Anything About Regular Expressions: A Complete Guide
Other PHP Tutorials and links
PHP Variables: the Ultimate guide
Survive The Deep End: PHP Security
Free Books
5 Free E-Books and Tutorials for Learning PHP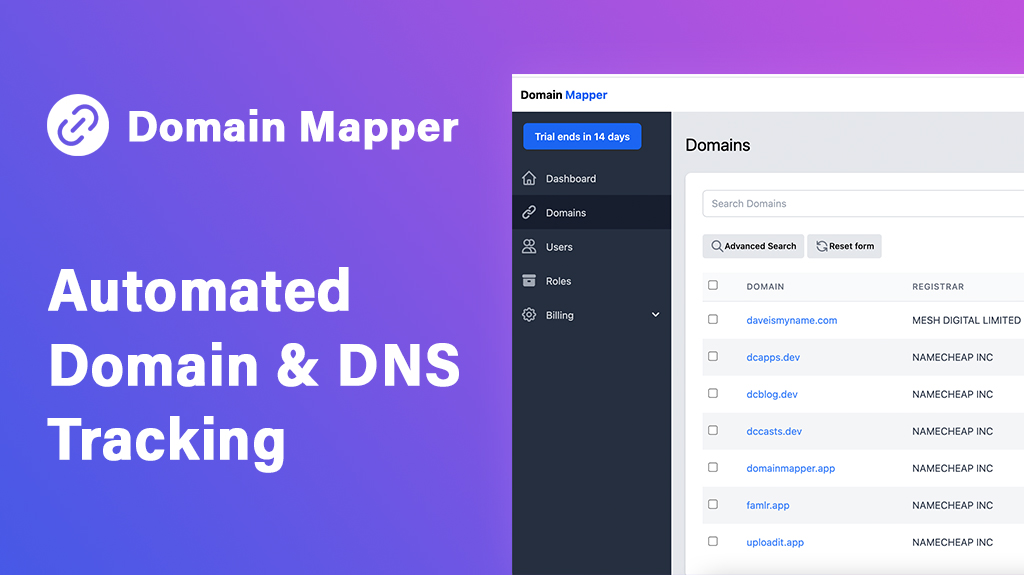 Domains are often purchased from multiple providers, keeping track of where a domain is and its DNS settings can be tricky.
Domain Mapper
solves this by listing all your domains in one place. View your DNS settings and receive reminders to renew your domains.
Try it today
.